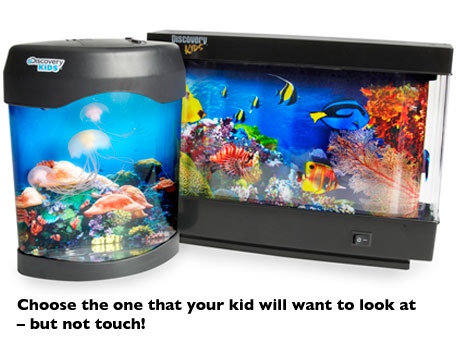 These look pretty cool - especially the jelly fish one (I have a thing for jelly fish -did you know they have no heart, or brain?)!
Kids Woot
has two
Discovery Kids Animated Lamps to choose from for just $7.99 each plus $5 shipping.
You can choose from Jelly Fish or Marine Life. These exact same lamps are selling for $33.48 and $$25.95 respectively on Amazon today, so this is a HUGE savings.